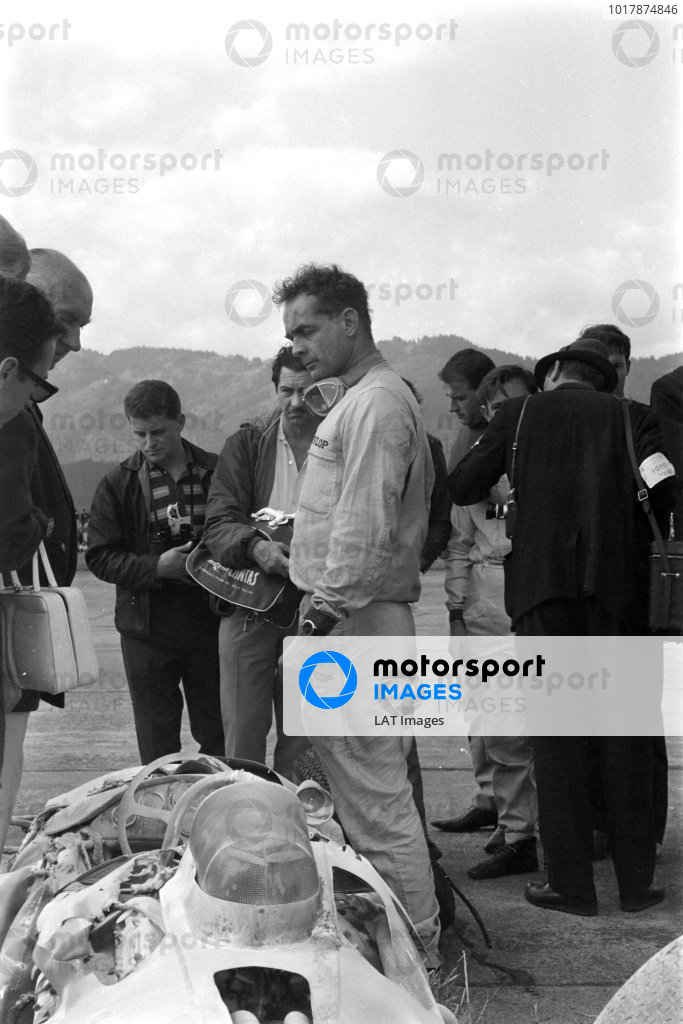 Back to results
Phil Hill, Cooper T66 Climax, inspects his burned out car.
Purchase a license
Standard Editorial Rights
600 х 400 px /*= $license['dpi']; */?>
$215.00 USD
1024 х 683 px /*= $license['dpi']; */?>
$455.00 USD
6748 х 4499 px /*= $license['dpi']; */?>
$695.00 USD
Size guide
This size guide is intended for reference only. Images can be reduced to any size without affecting quality but you can never make an image bigger than its original size without pixelation. It's always safe to buy larger.
| | Image size | pixels |
| --- | --- | --- |
| | Small | 600 х 400 px |
| | Medium | 1024 х 683 px |
| | Large | 6748 х 4499 px |